Information
and Support
HOT SCHOOL MEALS
Our hot school meal provider is Dolce, you can find out more about them by clicking here. 
If you would like your child to receive a hot school meal you can view Dolce's full menu online using their Live Kitchen System by clicking here. 
If your child has special dietary requirements or food allergies and you are concerned about ordering a hot school meal you can speak to Dolce direct on 01942 707709. 
If you are a new parent and have not yet received your Live Kitchen login details via Email or as part of your Starter Pack, please contact Mrs J Sandalls in the schools office immediately (office@stpetersrc.bucks.sch.uk).


PACKED LUNCH IDEAS
60-Second Vegtastic Lunchbox Hacks


UNIFORM SUPPLIERS
St Peter's pupils are required to follow our strict uniform policy that can be viewed in full below:
Cardigans, jumpers, polo shirts, ties, KS1 bags and KS2 tracksuits are available to purchase from the School Office.
FOLLOW US ON FACEBOOK!
Our Facebook page is updated weekly and offers a window into what goes on at St Peter's on a daily basis. 
https://www.facebook.com/stpetersrcmarlow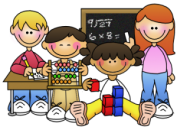 FOLLOW US ON INSTAGRAM! 
https://www.instagram.com/stpeterscatholicprimarymarlow 
GROWTH MINDSET INFORMATION 
Click here to learn more about 'Growth Mindset for Parents'.
SPECIAL EDUCATIONAL NEEDS & DISABILITIES
If you would like to learn about SEND (Special Educational Needs and Disability) support for children and young adults aged between 0  and 25 years of age within the Buckinghamshire county area.
You can visit the Bucks Family Information website here.

For more information regarding SEND please contact Mrs Kathryn Thomas (SENDCo) via the School Office.
CAMHS WALKING WITH YOU COURSES
To access the Summer 2021 Training please click here:
Walking With You – Spring-Summer dates 2021
USEFUL LINKS
Our fundraising number: 21746. 

NEW CURRICULUM


ANTI-BULLYING

E-SAFETY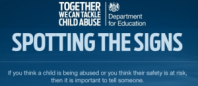 Click for Help Spotting Signs of Abuse

Click for Support and Advice relating to Online use
Are you concerned about online grooming or sexual behaviour online?
Contact CEOP www.ceop.police.uk